MSU-DU Hackathon Results
Results from our VERY FIRST joint hackathon!
DETAILS
WHAT: Hackathon, code something cool
WHEN: October 21st and 22nd (2023) Began Saturday at 10AM, ended Sunday afternoon (some students coded through the night!)
WHERE: University of Denver, Ritchie School of Engineering and Computer Science, Top Floor (5th), Thunderdome!
WHO??: Students from DU, MSU and UCDenver
Overview
The University of Denver Computer Science department, along with the Computer Science department from Metropolitan State University of Denver, collaborated to host our first ever Hackathon in October of 2023!
A hackathon is a loosely coordinated event where people (creatives, programmers, web aficionados, or just interested folks) get together to work together to build something in a short period of time. It's a great opportunity to get to know students from a different school or department, as well as practice teamwork and collaboration! It's also both a great thing to have on your resume, and a lot of fun!
EVENT ALREADY HAPPENED
Check out the original flyer here .
Results
Our joint hackathon was a big success, with over 50 students at the event! In total, we had 9 teams (teams were up to 6 people total) that created projects. Every single team contributed they work to git repositories and had working prototypes at the end of the event.
The theme was to create something that would benefit or improve the experience for students at their (or any) University or college. We had some really cool ideas, including:
An event aggregator, so students/community members could more easily find things to do
Something like a craigslist for discovering like-minded students (and faculty) to organize/create student groups
A programming challenge/study guide application to help students in CS courses practice their skillz
and many more!!
All the teams worked hard and really blew us away with their ideas and how much they were able to accomplish in the short time they had available. All the students seemed to get along with each other the whole time and work together as well, which was a delight to see!!
The judges were comprised of faculty from DU and MSU, and they scored each team's efforts on criteria they came up with. All the teams did well, and scoring was no easy task. In the end, there was an exact tie for the number one slot, so there are two teams sharing first place (what an awesome result!).
The winning teams were:
First place (tied) UConnect

Annabella Brotherston - DU (not pictured)
Ama Ebong - CU Denver
Joel Henry - MSU Denver
Richard Vo - CU Denver
Konstantin Zaremski - MSU Denver

First place (tied) Unigather

Tho Le - MSU Denver
Cameron Spear - MSU Denver
Matthew White - MSU Denver
Eduardo Fuentes - MSU Denver
Denver Persinger - DU

Second place Bits Please

Cece Housh - MSU Denver
Vincent Cordova - MSU Denver
Danny Vo - MSU Denver (not pictured)

Third place Team 2 (name intentionally confusing?)

Khadija Mohamed - DU
Rachel Reyes - DU
Thomas Dalgetty - MSU Denver
Ahmed Hussein - DU
Itzel Bailon - MSU Denver
Sariah Shoemaker - DU
And here are some pictures!
The top two teams together sharing the trophy: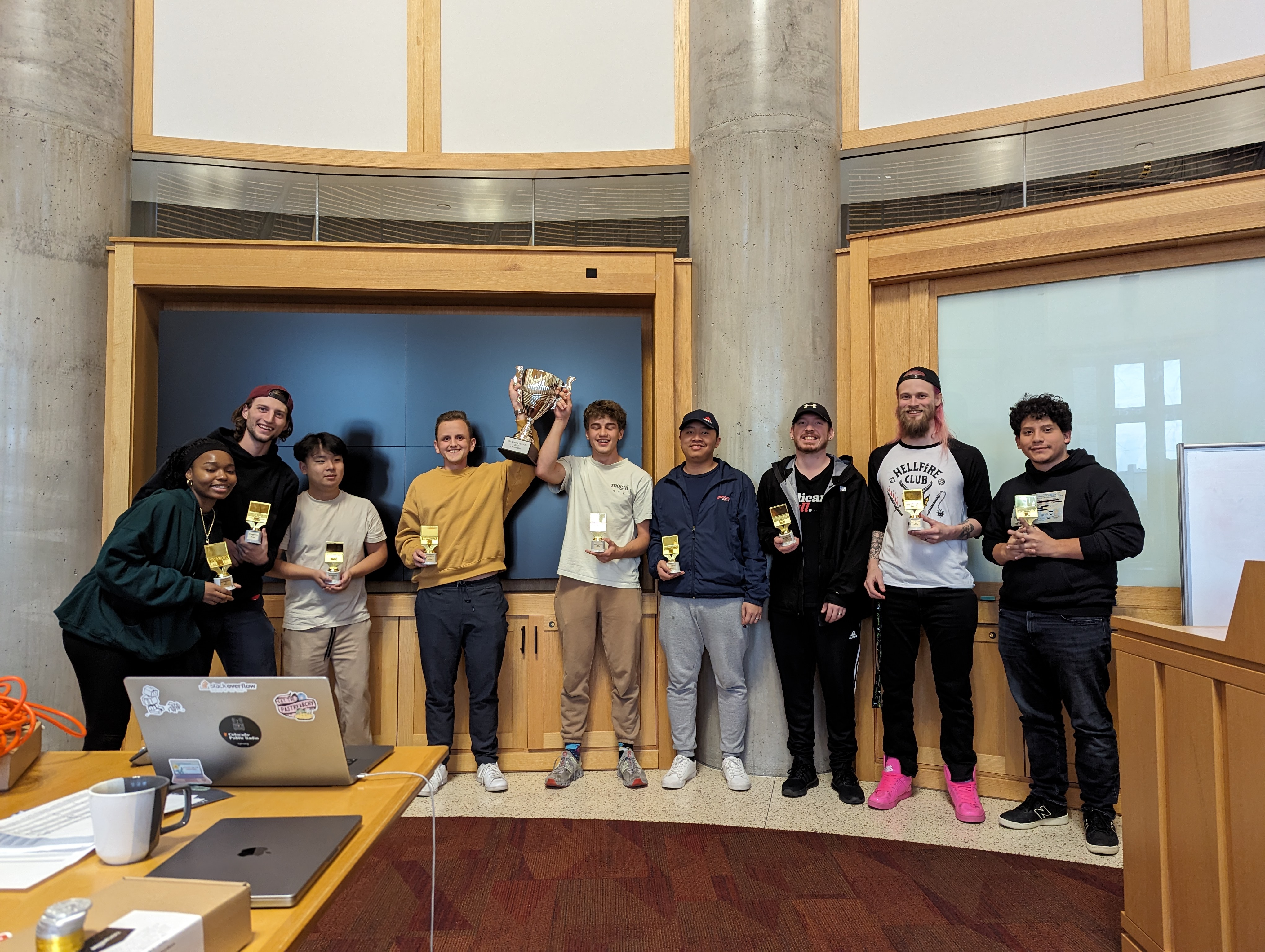 First place team (UConnect project):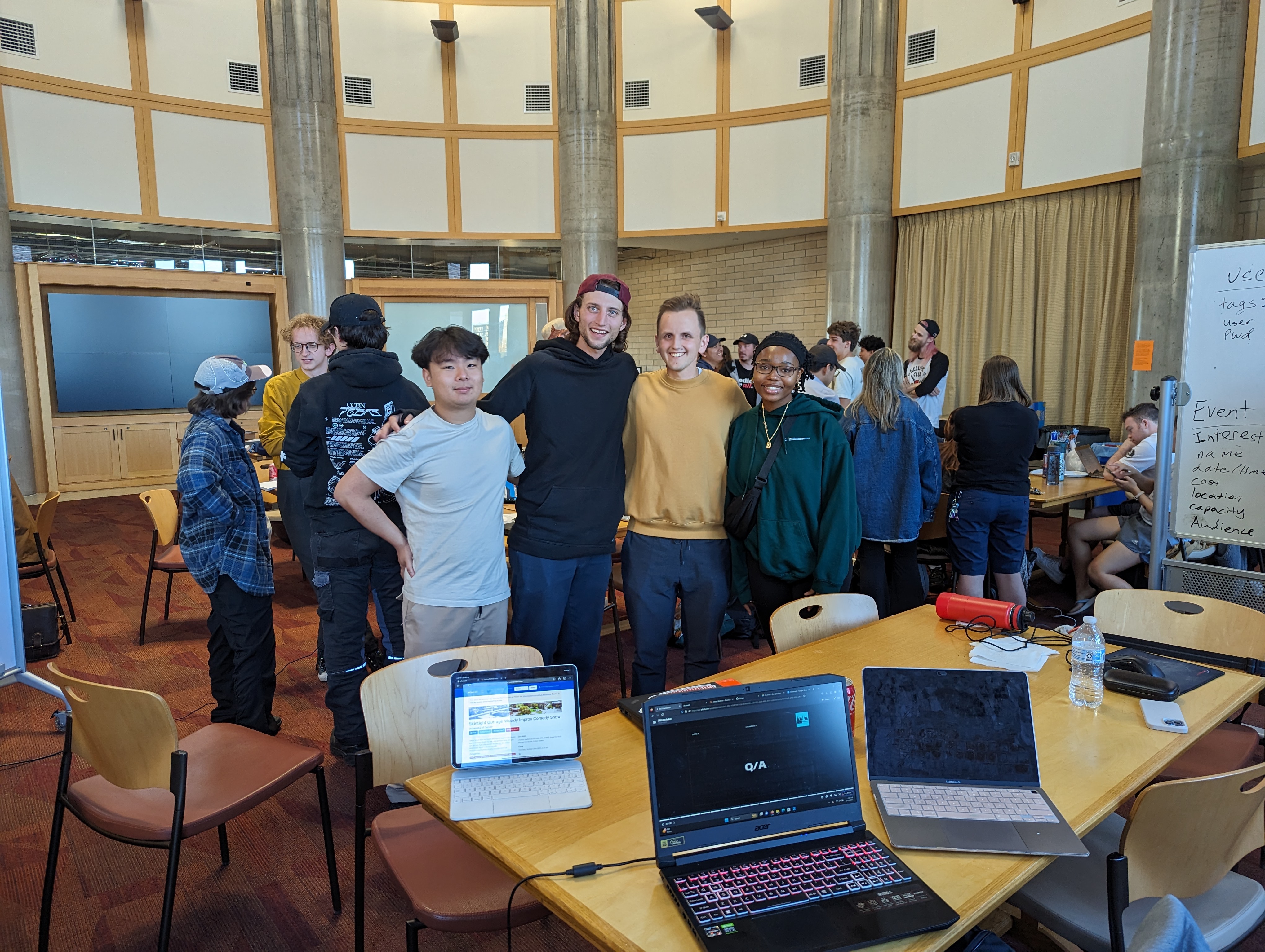 First place team (Unigather project):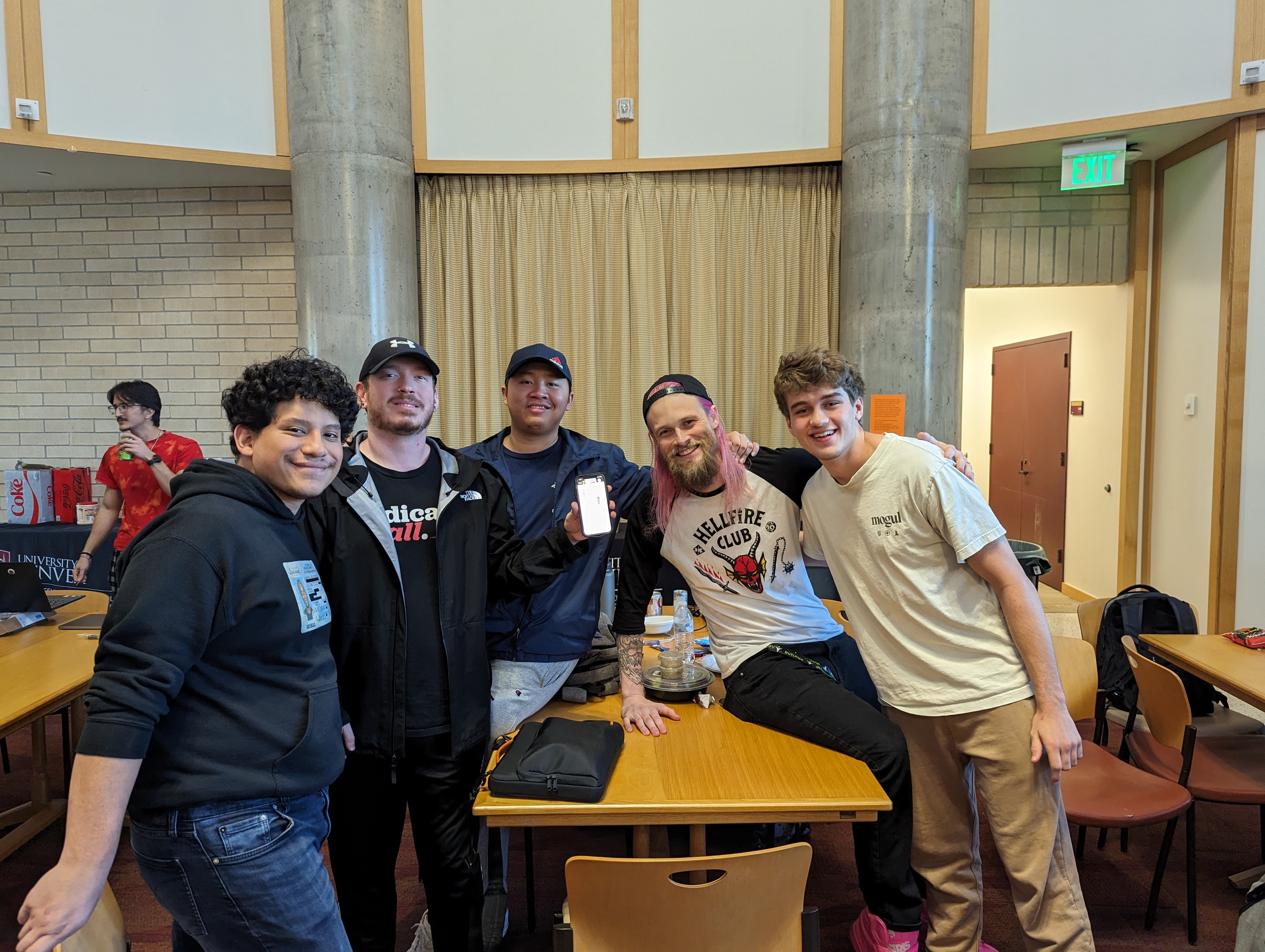 Team 2: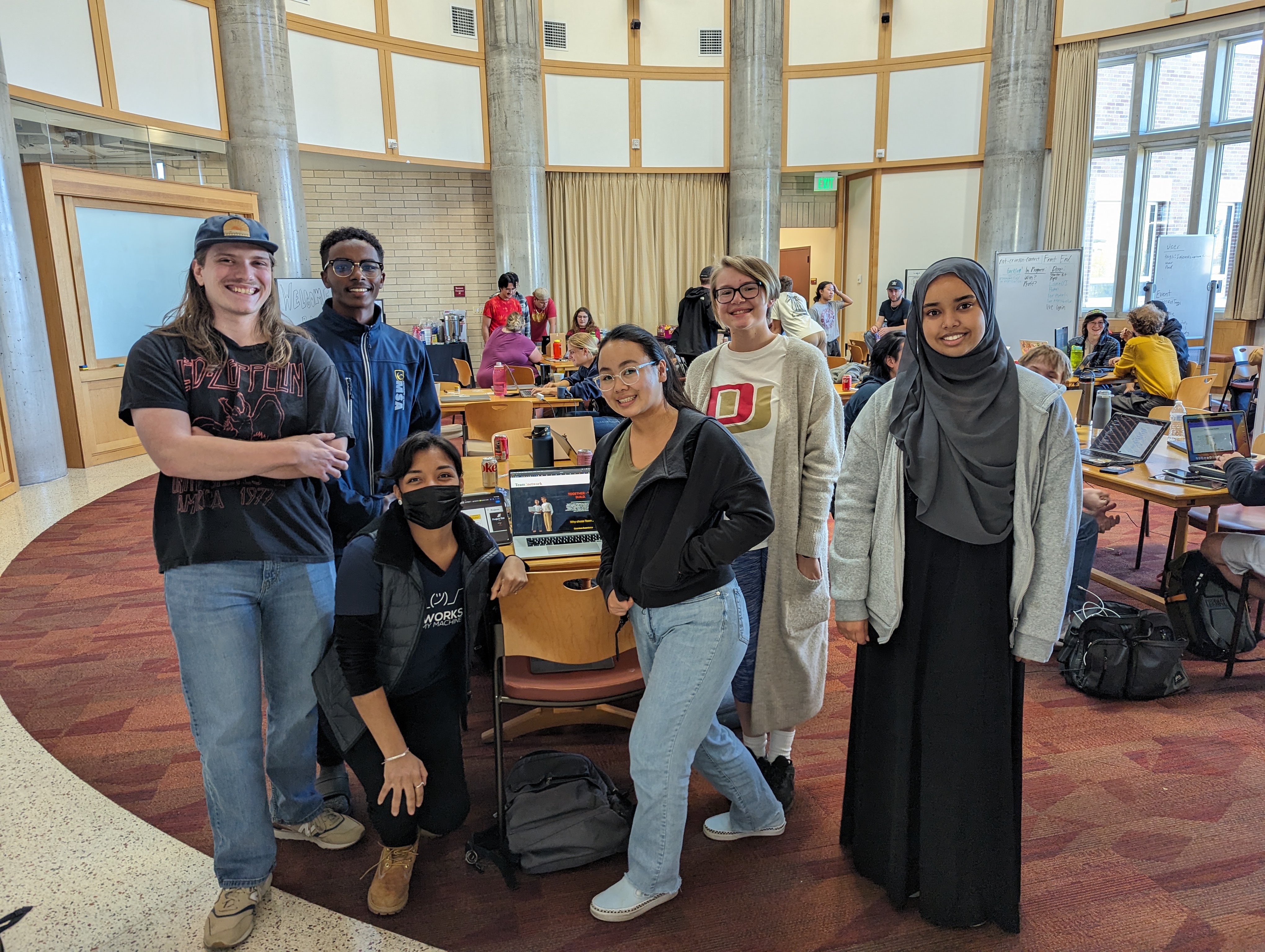 Bits Please: